Welcome to The Aisling Art Gallery
Situated in the heart of Ballydehob, West Cork, in Rosies Bar, the Aisling Art Gallery hosts a wonderful display of work by artists both local and from further afield.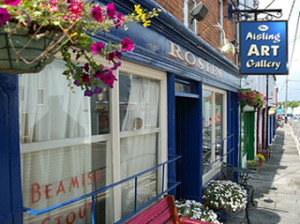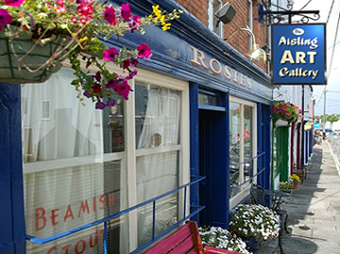 Our Next Event :
" 2023 SUMMER EXHIBITION : No' 1 ".
Opening : Wednesday 19th July 2023, at 8pm.
We are excited to host our first event of 2023 featuring the most recent works by a broad range of artists, both local and from further afield. The exhibition will be opened by special guest Geoff Gould, Artistic Director of The Blood in the Alley Theatre Company and The West Cork Fit Up Festival, and will be followed with live music by Paudi Hourihane at 9:30pm.
All are welcome to come and enjoy the evening and the fantastic new work on display.
Featuring the latest works of Helen O'Keeffe, Patricia Coogan O'Dell & Caroline Clarke.
A SMALL SELECTION FROM OUR CURRENT EXHIBITS
Open seven days a week at the times shown below, exhibitions change regularly throughout the year and feature a variety of artists specialising in a range of media.
See our artists page to find out who is currently exhibiting, and do drop in to see all the great work on show.
We look forward to welcoming you and hope you enjoy your visit.