Aisling Gallery combines the rolling display of artist's works with regular exhibition launches throughout the year.
Spring 2018 Exhibition No' 1
Opening: Friday 23rd March, 2018.
Featuring a fantastic range of works by more than twenty current and new artists.
Running to 9th April 2018.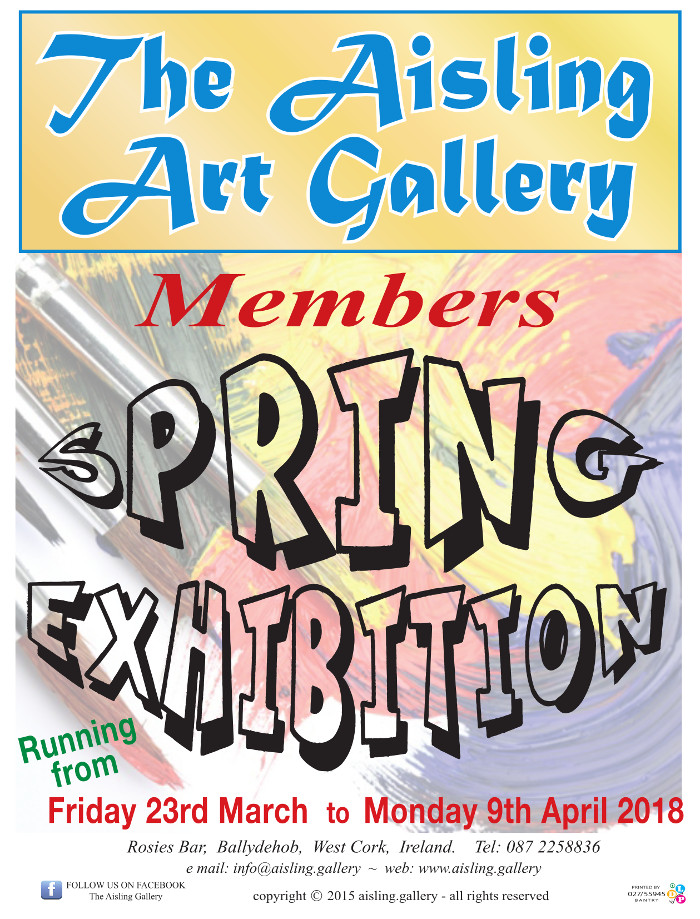 We look forward to welcoming you and hope you enjoy your visit.
There will be complimentary canapés and refreshments, and the launch will be rounded off with live music in the bar.