Aisling Gallery combines the rolling display of artist's works with regular exhibition launches throughout the year.
Our Next Event
"10 Hands Crafts Exhibition"
Opening: Thursday 4th August @ 6pm
We are delighted to host an exhibition on behalf of 10 Hands Crafts. Opening on Thursday 4th August between 6pm & 8pm, Peter Murray will say a few words to launch the show.
There will also be an evening talk on Thursday 11th August at 6pm titled "Working In Collaboration", with Angela Brady in conversation with Jim Turner and Brian Lalor.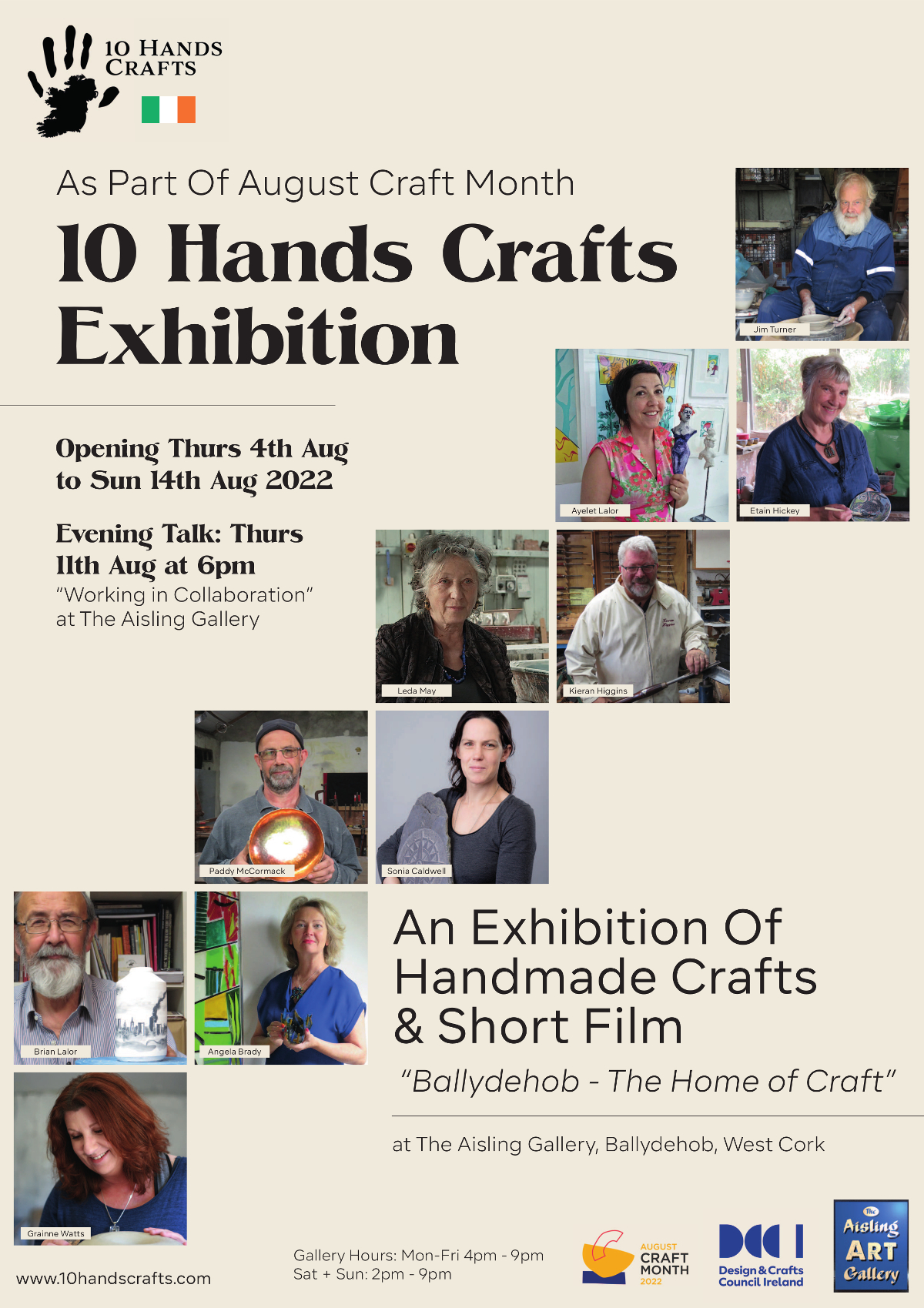 Short film : "Ballydehob – The Home of Craft"
We hope you can make it and look forward to welcoming you.