Aisling Gallery combines the rolling display of artist's works with regular exhibition launches throughout the year.
Summer 2018 Exhibition No' 1
Opening: Friday 15th June, 2018 @ 7pm
Featuring an impressive range of work by Jill Bradley and John Desmond.
Closing 9th July 2018.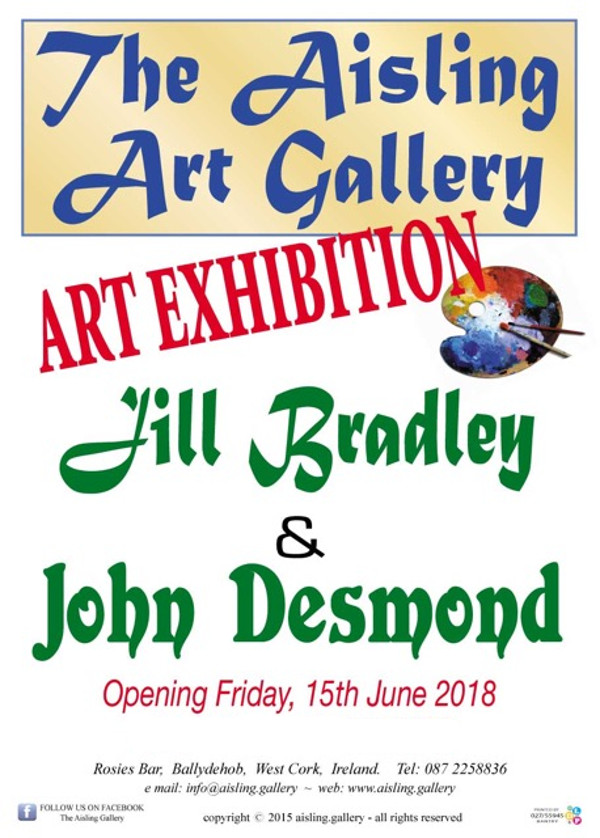 We hope you can make it and look forward to welcoming you. There will be complimentary wine and canapés, and the evening will be rounded off with some great live music in the bar.