As Louis le Brocquy said "painting is a secret logic of the imagination". In self taught artist Anastasia O Donoghue Healy's attempt to explain her logic, she says her paintings capture "Another Way of Seeing" which is informed as much by her journey to painting as by her growing interest in awareness consciousness and the writings of Eckhart Tolle.
Anastasia aspires to capture the "isness" of the landscape at a given time. She paints her landscapes en plein air as she feels this invites a more intimate experience of the landscape. She says "The natural environment invites awareness and presence which naturally brings up these waves of pure consciousness" She responds to this experience intuitively and rapidly by her use of colour and mark making. The poet John O Donohue mirrors her mission as an artist in the following words, "May your inner eye see through the surfaces and glean the real presence of everything that meets you."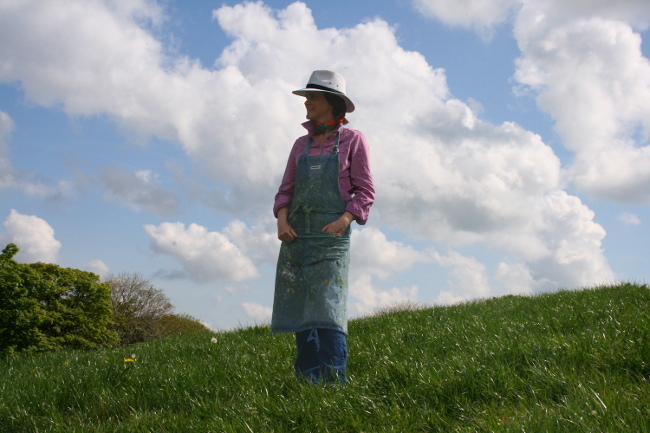 Shortlisted in the National Open Art between the UK and Ireland in 2015 and again with two paintings in 2016 Anastasia continues to refine both her craft of painting and the art of living.
Artists such as Pierre Bonnard, Jack Yeats, Norah McGuinness, Mary Swanzy, William Crozier, Mainie Jellett, Louis le Brocquy and many more continue to inform and inspire Anastasia's journey as a painter.
anastasiaodonoghuehealy.com
Anastasia on Facebook
@ArtistWestCork